Dear friends,
We've made it to spring! The days are getting longer and we're feeling energized for an exciting few weeks ahead.
This weekend, we're making our Kentucky debut with the Lexington Philharmonic. We'll perform Re(new)al by Viet Cuong on Saturday night at the Singletary Center for the Arts. Not only do we love this piece, we also love its inspiring message about developing sustainable energy sources. On this concert, we'll also collaborate with members of LexPhil to perform Julia Perry's Homunculus C.F., a gorgeous work for 8 percussionists, celesta, and harp. If you're interested in coming out this weekend, you can find more information here.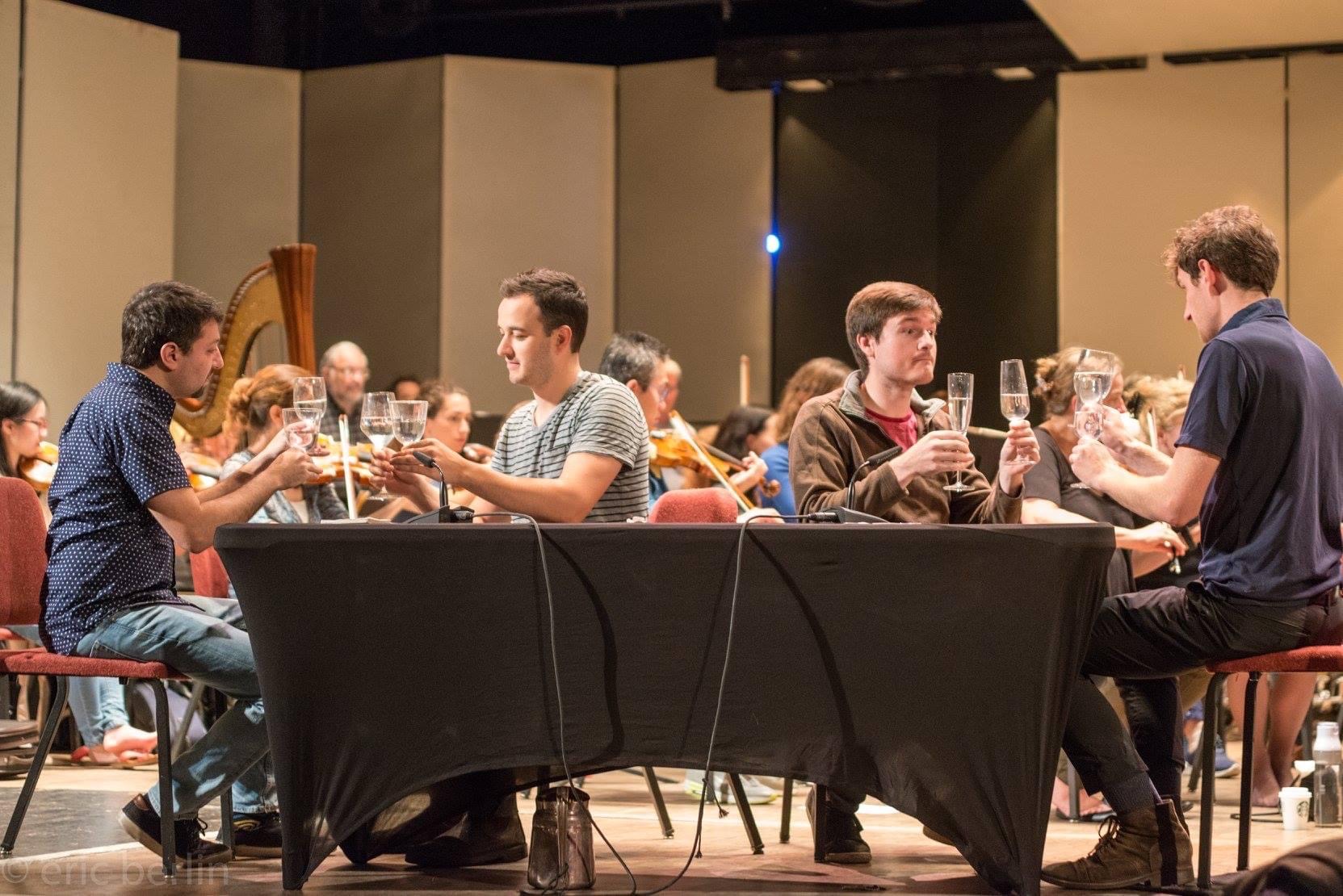 We are also excited to share our cameo in a recent PBS feature on Andy Akiho! If you missed the release a few weeks ago, you can find the full video here on PBS.
And finally, we're gearing up for our eighth annual Sandbox Percussion Seminar, taking place from June 4th-10th and hosted by the College of Performing Arts at The New School in Manhattan. Throughout that week, each participant will rehearse and perform alongside members of Sandbox Percussion. The seminar will also feature masterclasses and workshops led by some of our favorite collaborators: composer Amy Beth Kirsten, cellist Jeffrey Zeigler, conductor Kevin Noe, soprano Lindsay Kesselman, and choreographer Francesca Harper. This seminar is always a highlight of our year and we're sure this eighth iteration will be no different!
As always, thanks for reading and please come say hello if you're at a show!
-Ian, Jonny, Terry, and Victor