Dear friends,
We're back in Brooklyn after a wonderful few days of performing and a few hikes in Colorado, wrapping up the 'Bravo! Vail' music festival. It's good to be home, and we're as busy as ever gearing up for our next projects!
This week we've been putting a bow on the first year of our Creator Mentorship Program with audio-video recording sessions for The Underside of Make Believe by JaRon Brown, and Bone Dice by Lila Meretzky. Working with them this year has been such a joy, and we're excited to share these wonderful pieces with a wider audience through these recordings.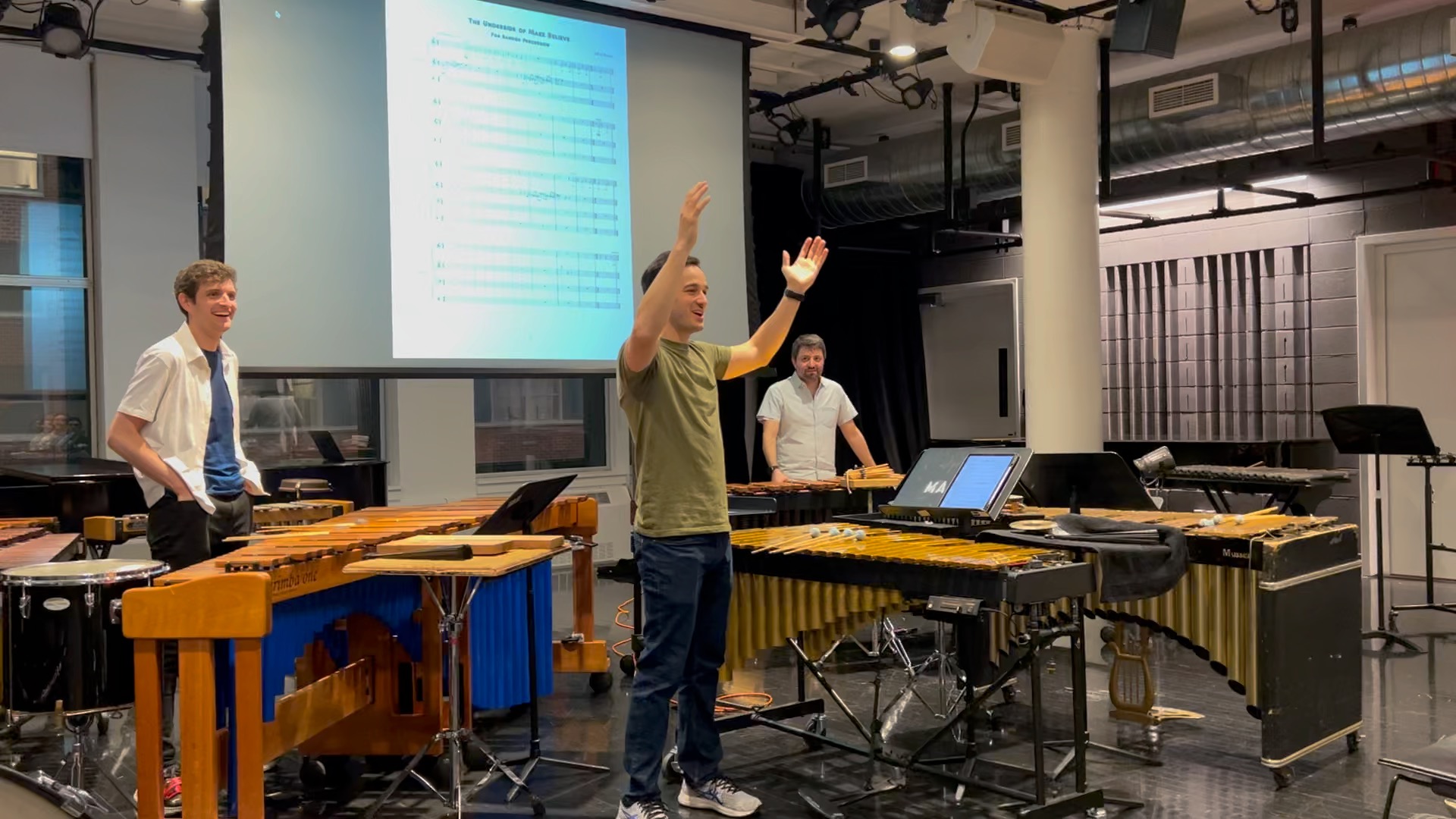 Our open rehearsal of JaRon Brown's "The Underside of Make Believe" at our annual summer seminar at The New School.
In the first week of September, we'll be back in Fishtail, MO at Tippet Rise where we'll premiere two new works. These works are each inspired by an existing sculpture at Tippet Rise, and we'll be performing each piece at its corresponding sculpture.
holy sonnet by Amy Beth Kirsten is inspired by the sculpture "Beethoven's Quartet" by Mark di Suvero. It's scored for an interesting group of instruments—8 agogo bells mounted on brake drums… mounted on flower pots. In typical A.B. fashion, these agogo bells become much more than they seem.
Proverb by Doug Cuomo takes its inspiration from another Mark di Suvero sculpture by the same name. This piece is scored for an assortment of drums, glass bottles, tin cans, and resonant metallic objects. It expresses a range of atmospheres from exciting rhythmic passages, to meditative tranquil characters. We've had a blast collaborating with Doug and Amy Beth, and we can't wait to bring these pieces into the world this September.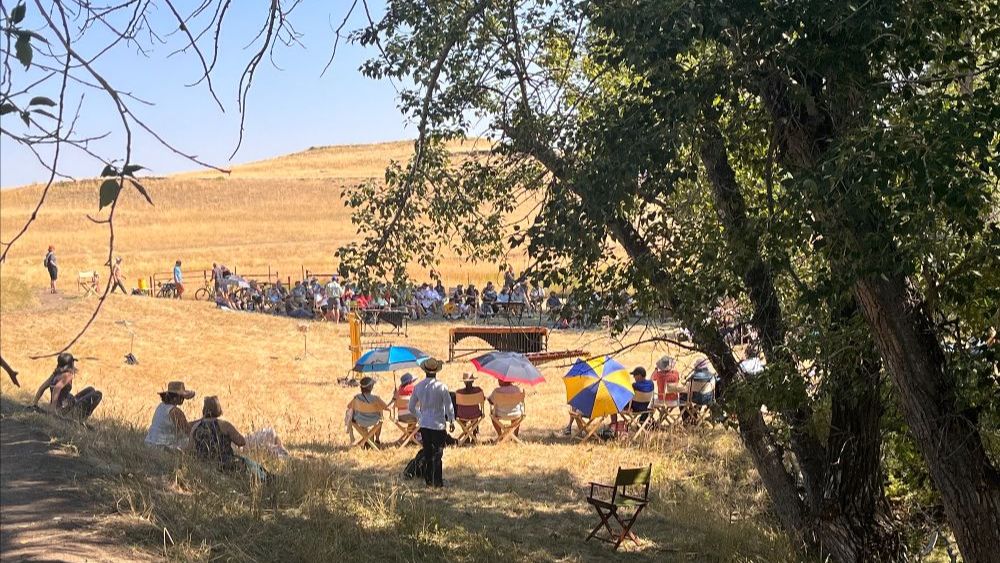 Memories from last year's trip to Tippet Rise.
After our trip to Montana, we'll head to Columbus, Ohio for our 30th performance of Andy Akiho's Seven Pillars as part of the Vivo Music Festival. 2023 has been chock full of Seven Pillars performances, and we can't believe we're coming up on the two year anniversary of the Seven Pillars album release!
Whether or not you've been able to come out to a performance, you can always find plenty of VIP content on our Patreon. From behind-the-scenes filming content to Victor's DIY set-up vlog, our Patreon is full of extra-performance details not everyone gets to see.
If we're in your area, we'd love to see you at one of our shows. Be sure to check our website for up-to-date info on our performance schedule.
As always, thanks so much for reading.
-Ian, Jonny, Terry, and Victor