Dear friends,
Spring is here and in full swing! We have an exciting few weeks ahead of us, starting today with a NOW HEAR THIS feature on PBS. This episode is centered around Andy Akiho's life as a composer and features Sandbox Percussion. It will air at 9pm this evening on PBS! To watch this, check your local listings, visit pbs.org/gperf, or download the PBS app.
Today also marks the final day to apply to this year's Sandbox Percussion Seminar. At the seminar, participants will rehearse and perform alongside members of Sandbox. The seminar will also feature conversations and classes with guest artists: composer Amy Beth Kirsten, cellist Jeffrey Zeigler, conductor Kevin Noe, soprano Lindsay Kesselman, and choreographer Francesca Harper. Our goal is to provide students with a unique and immersive learning experience that will expose them to new perspectives in creative careers. You can find more information and/or apply here.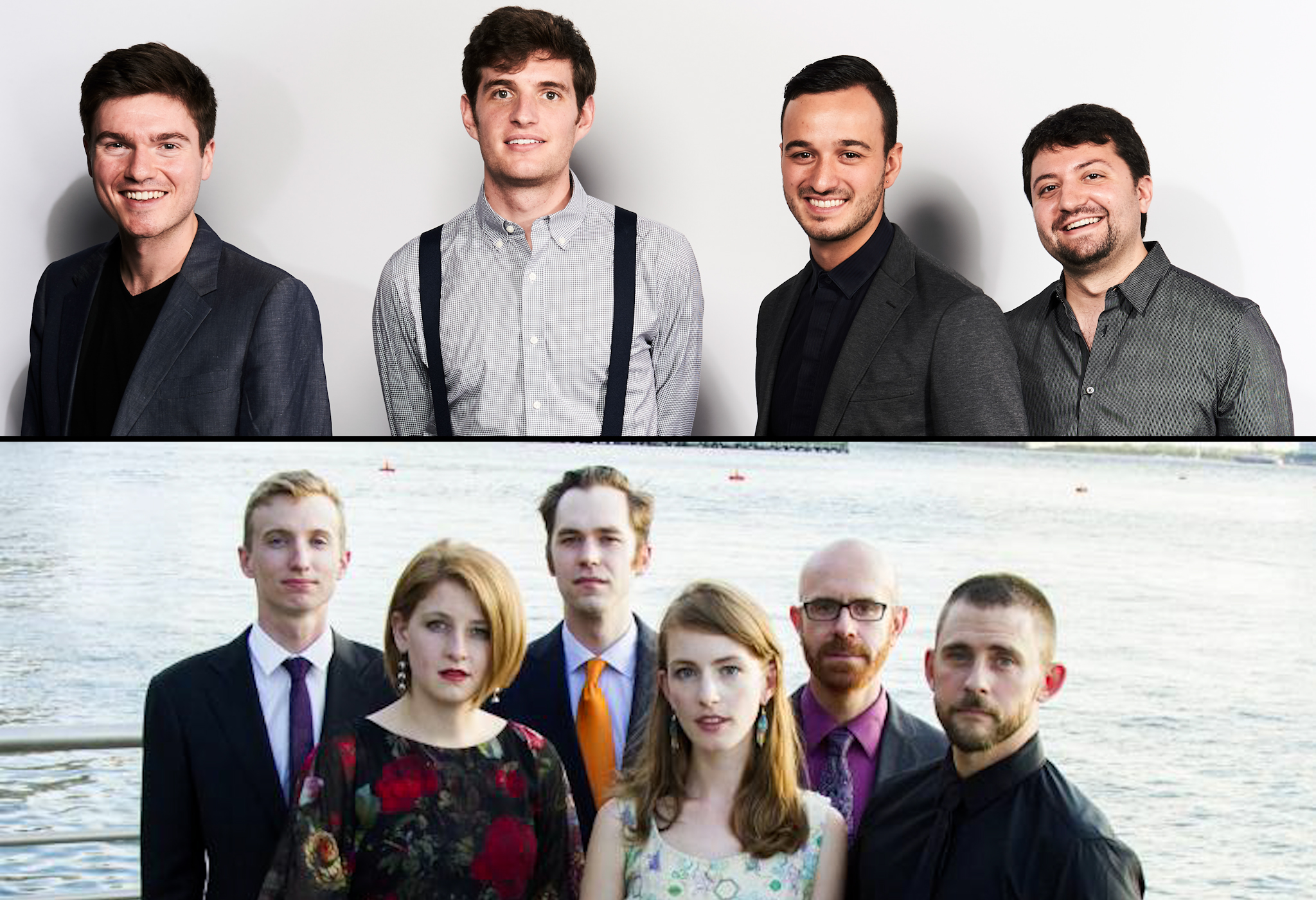 On April 29th, we'll head to Chicago for a three-day residency with Ekmeles and the graduate student composers at the University of Chicago. Over these days we'll workshop, rehearse, and premiere six new works written specifically for Ekmeles and Sandbox, giving the students the opportunity to deeply explore the intersection of text, song, and percussion writing.
Ekmeles and Sandbox Percussion will perform works by Baldwin Giang, Maria Kaoutzani, Paul Novak, Yuting Tan, Kari Watson, and Justin Weiss.
Right after that, Sandbox will make our Nevada debut! And what better way to introduce ourselves than with our 26th performance of Andy Akiho's Seven Pillars at the University of Nevada, Reno. We feel unbelievably lucky to get so much mileage out of this spectacular piece, and we're grateful for every new audience we get to share it with.
As always, thanks for reading and please come say hello if you're at a show!
-Ian, Jonny, Terry, and Victor