BATHYMETRY
a new album for percussion and analog synthesizer
by Matt McBane with Sandbox Percussion
November 4, 2022 on Cantaloupe Music
First single and video 'Groundswell' released September 23
Record release performance:
December 16, 2022, National Sawdust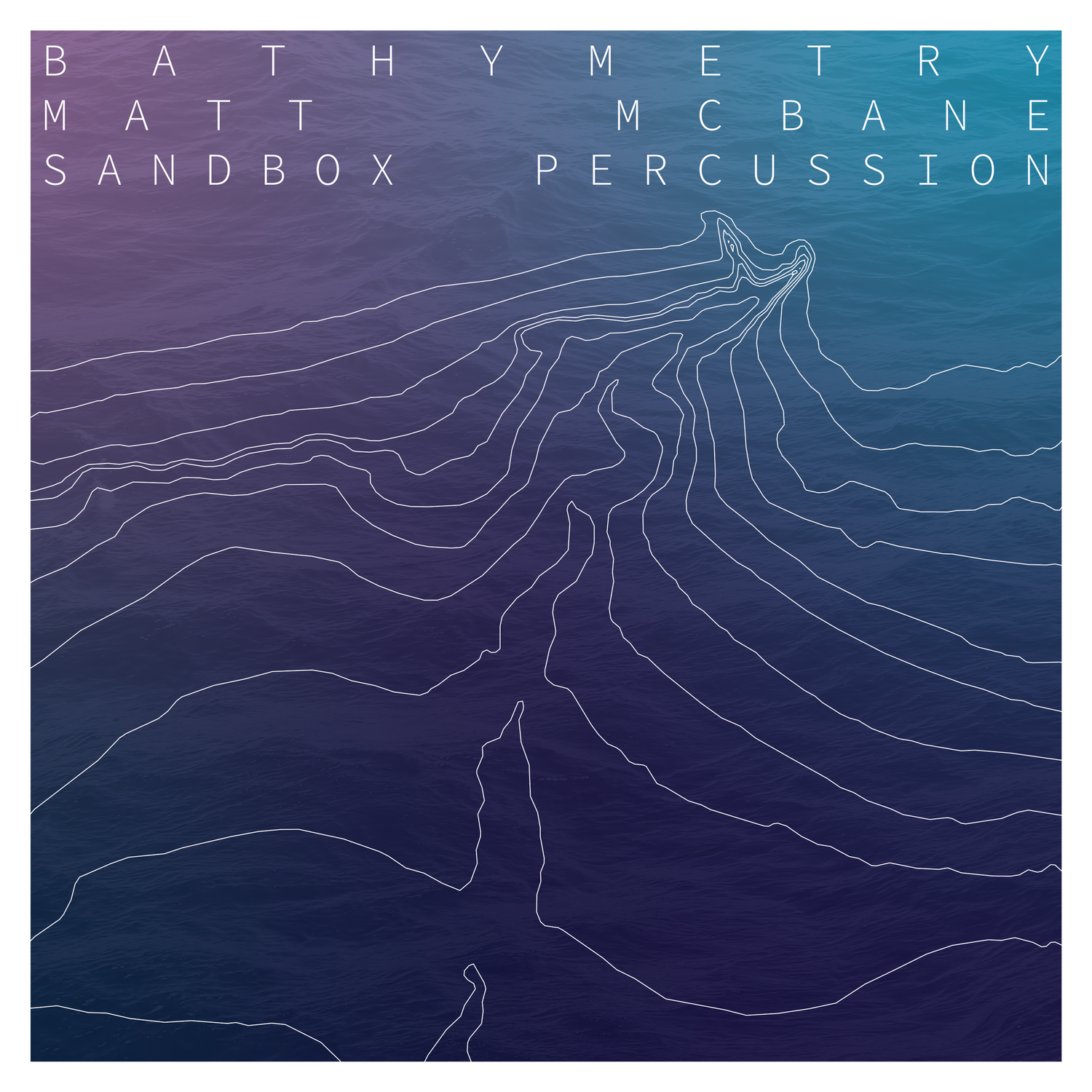 'Bathymetry' is an album of music for percussion and analog synthesizer by composer, Matt McBane and Sandbox Percussion, to be released on Cantaloupe Music on November 4, 2022. It draws on various strains of classical minimalism and modern electronic music production, as well as youtube asmr and ambient modular synth videos. 'Bathymetry' is a 40 minute piece in 8 movements scored for a monophonic Moog analog synthesizer, a mix of found instruments (mixing bowl, glass bottles, etc), orchestral percussion (vibraphone, tam tam, etc), and drum sets. The word bathymetry essentially means the topography of the ocean floor, and the bass synthesizer sounds interact with the treble percussion sounds in a way reminiscent of how the ocean floor shapes the waves passing above. The album was composed and produced, and the synthesizer was performed by Matt McBane, the percussion was performed by Sandbox Percussion, and the album was recorded and mixed by Joseph Branciforte.
This album is the follow-up to Sandbox Percussion's 2021 twice Grammy-nominated, and Pulitzer Prize finalist album with Andy Akiho, 'Seven Pilars'.