Board of Directors
Linda Rappaport (Chair)
Katey Metzroth
Jason Treuting
Laifun Chung
Mark DeChiazza
Robert Sirota
STAFF
Felix Reyes - Operations Assistant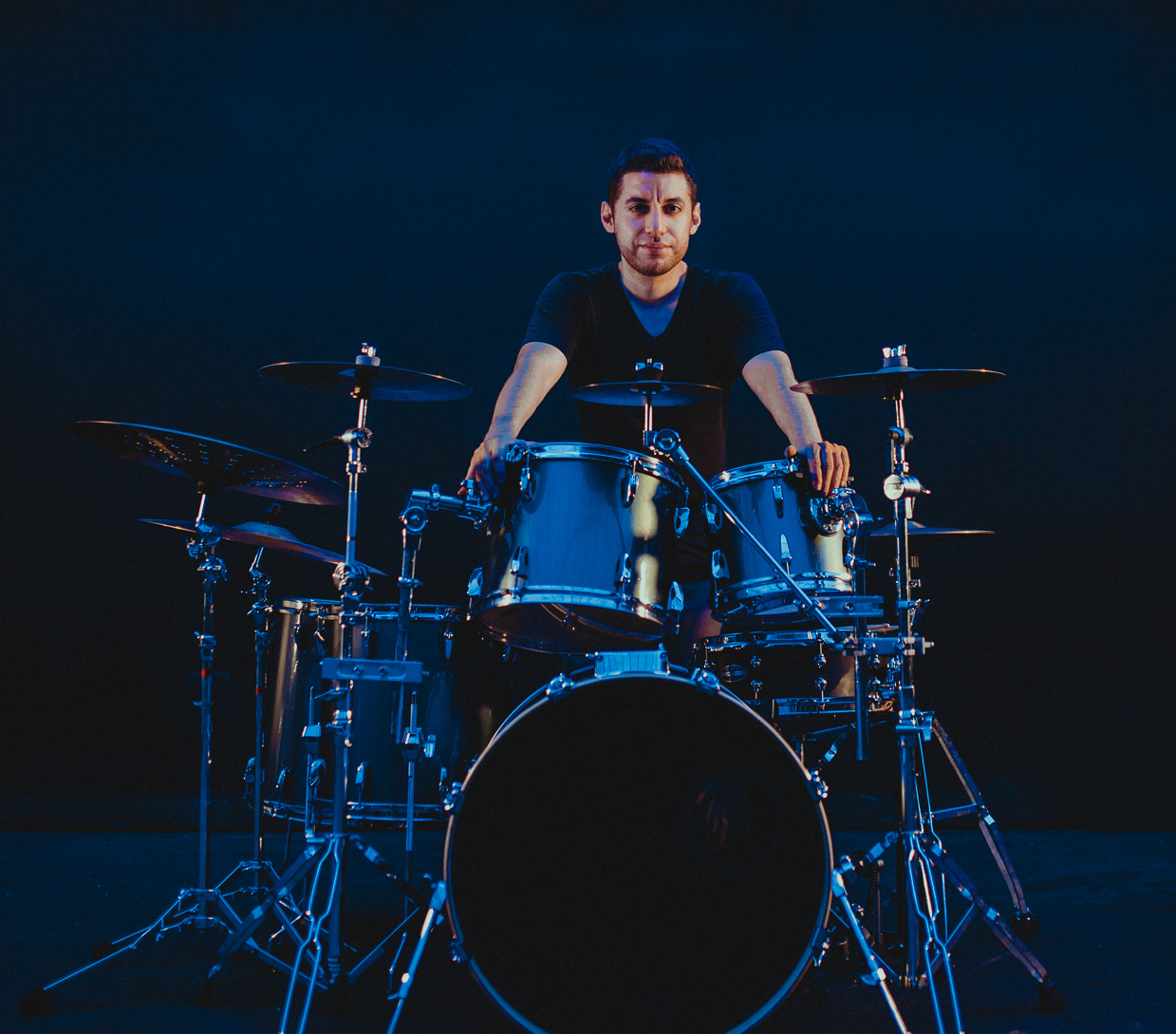 Born in Brentwood, New York, Felix Reyes is Managing Director of Pathos Trio and is a freelance chamber musician/percussionist living in Brooklyn, NY. As a performer he has performed all over the United States and has performed in several countries abroad, including Germany, Poland, Spain, Japan, Switzerland, and El Salvador. 
Felix graduated with his Master's in Percussion Performance from Bowling Green State University where he studied under the direction of marimba specialist Dr. Isabelle Huang. In furthering his specialization in keyboard percussion he's also studied privately under marimba virtuosos Katarzyna Mycka, Ney Rosauro, and in 2016 received a Diploma in Marimba Performance at the Toho Gakuen School of Music in Sengawa, Japan, where he studied with marimba legend/virtuoso Keiko Abe.
Since then Felix has performed all across NYC in venues such as The DiMenna Center for Classical Music, Roulette Intermedium, National Sawdust, Kaufman Music Center, and had made his solo Lincoln Center and Carnegie Hall debut in May 2018 alongside Swiss percussion soloist Fabian Ziegler. His current activities outside of Pathos Trio include working as Operations Assistant for Sandbox Percussion, and working as a Development Manager/Grant Writer for various arts nonprofits in New York City.
Felix is a proud endorser of Marimba One keyboard instruments, Sabian Cymbals, Pearl Drums, and Vic Firth sticks and mallets.
Madeline Dethloff - Administrative Assistant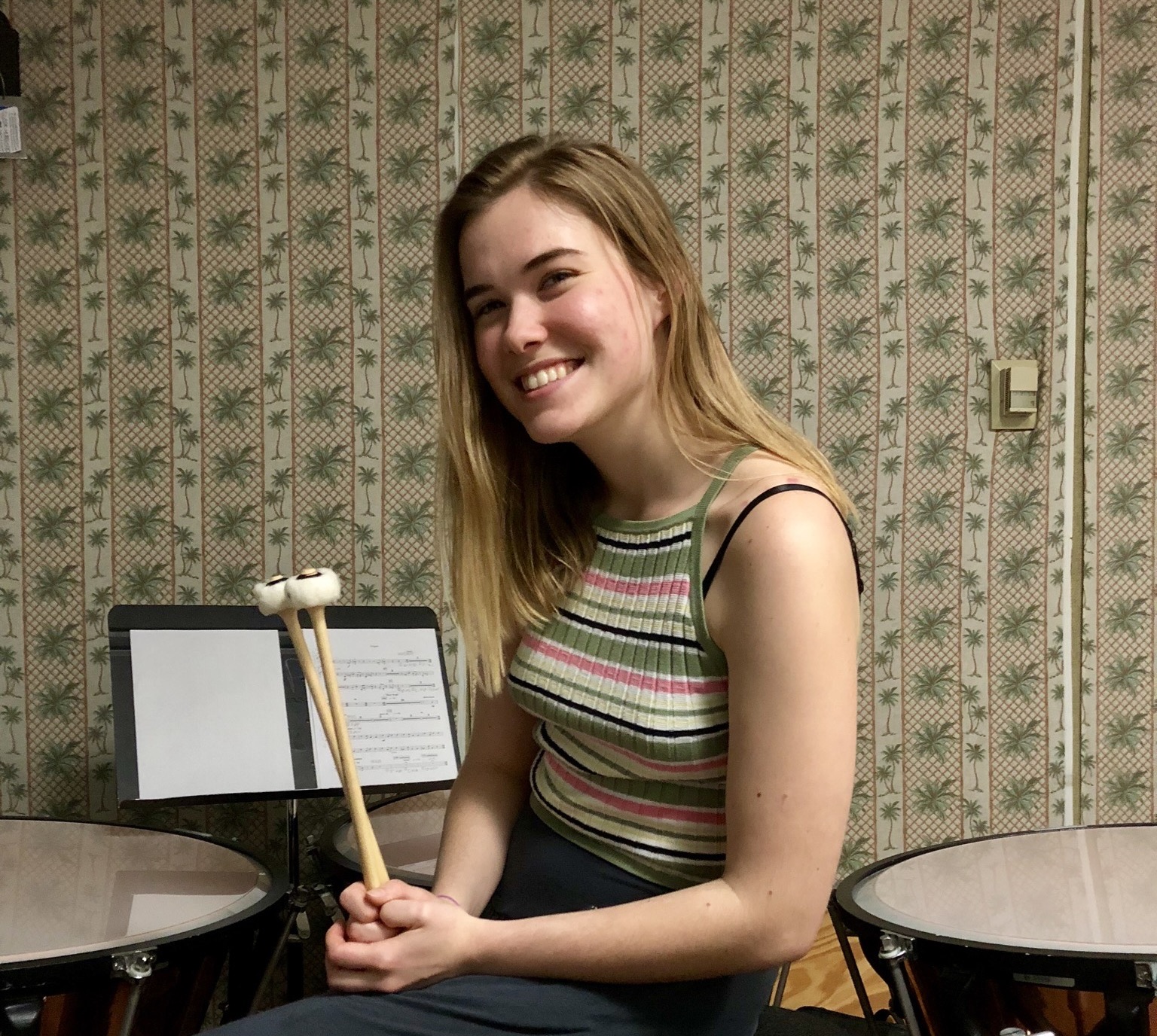 Maddy is a percussionist and teacher based in western Massachusetts and the Hudson Valley. She is the primary percussion instructor at Mount Holyoke College in South Hadley, MA. Maddy is also involved in the APS program at Bard Conservatory of Music, teaching and mentoring the undergraduate students. Maddy has played with the Eschaton New Music Ensemble, Chatterbird New Music Ensemble, Roy Wooten's New Village Orchestra, Pioneer Valley Symphony Orchestra, and many others.
As a soloist, Maddy was a winner of the Southern Adventist concerto competition in 2019, and performed Séjourné's vibraphone concerto with their orchestra in Collegedale, TN. In 2022, she performed "Castine" by Stuart Saunders Smith at the Roulette in Brooklyn, NY. As a fervent advocate for new music, she and Sam Carullo organized and performed a duo concert in the fall of 2019 to premiere five new works by composers from all over the country.
Internationally, Maddy has premiered music by Lila Meretzky with the marimba virtuoso, Ji Hye Jung, in Cortona, Italy. In South America, she performed in Colombia with Orquesta Colombo Americana de Vientos and, in Buenos Aires, with colleagues Ignacio Corrales and Ayano Kataoka, as well as presented a masterclass at the Conservatorio de Astor Piazzolla.
Active in her community, Maddy worked at her local New Horizons band, leading sectionals and participating in concerts with the senior citizens of Northampton, MA. From 2021-2023, Maddy has been involved with the staff at the summer festival Yellow Barn in Putney, VT. Maddy has also worked for the Brooklyn-based percussion quartet Sandbox Percussion since 2019.
Maddy received her Bachelor's at Vanderbilt University studying under the direction of Ji Hye Jung and Lee Vinson. She is an MM graduate from the University of Massachusetts Amherst where she studied under Ayano Kataoka. She has attended summer festivals such as Cortona Sessions for New Music, Duff Timpani Masterclass, Chosen Vale Percussion Seminar, Sandbox Percussion Seminar, Sō Percussion Summer Institute, and others.
Katherine Fortunato - Administrative Assistant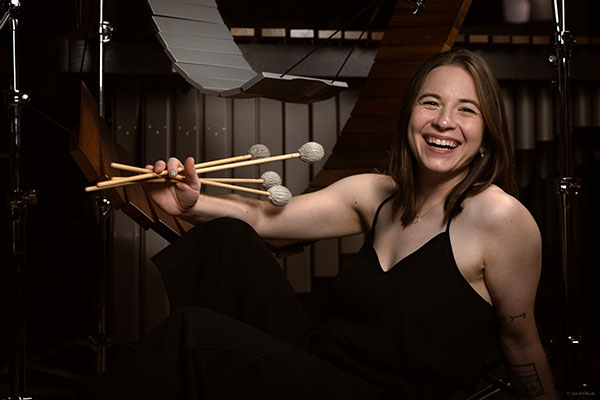 Praised for her "passion in every note" and "rich dynamic expression" (Artburst Miami), Katherine Fortunato is a percussionist, educator, and artsadministrator based in New York City.
Since arriving in New York in the fall of 2022, Katherine has made a name for herself as a lively and energetic performer unafraid of unorthodox collaborations. An advocate for new music, Katherine is a founding member of Big Lemon Collective, a New York-based ensemble devoted to bridging the gap between composers and performers in a contemporary setting. Katherine works as a freelancer in the tri-state area, and since moving to the city has performed with Sandbox Percussion, Linda May Han Oh, Noah K, Mark DeChiazza, and other innovators in the arts. She performs regularly with Musica Viva NY and the New England Symphonic Ensemble.
When she is not performing, Katherine works as an administrative assistant to Sandbox Percussion, Christopher Cerrone, Domenic Salerni, and Becca Stevens. She works at the Percussion Coordinator at the Mannes School of Music and regularly hosts percussion workshops with Mannes composition students to guide them through their works and help them better understand percussion instruments and how to write for them.
Katherine teaches students privately in Brooklyn, NY, and has mentored young musicians in the New Jersey Youth Symphony, the Greater Miami Youth Symphony, the South Florida Youth Symphony, and other youth music organizations throughout the east coast. She also enjoys working as a pit percussion and drum line instructor for marching bands in Northern New Jersey.
Katherine received her Bachelor of Music degree from the Frost School of Music (University of Miami) where she studied under the tutelage of Svet Stoyanov and Matthew Strauss. After receiving her degree in percussion performance, she headed to the northeast to pursue her Master's degree in percussion performance at the Mannes School of Music where she studies with Ian Rosenbaum and Glen Velez. Katherine's other pedagogues have included Valerie Coleman, John Yarling, Errol Rackipov, and Joseph Petrasek.