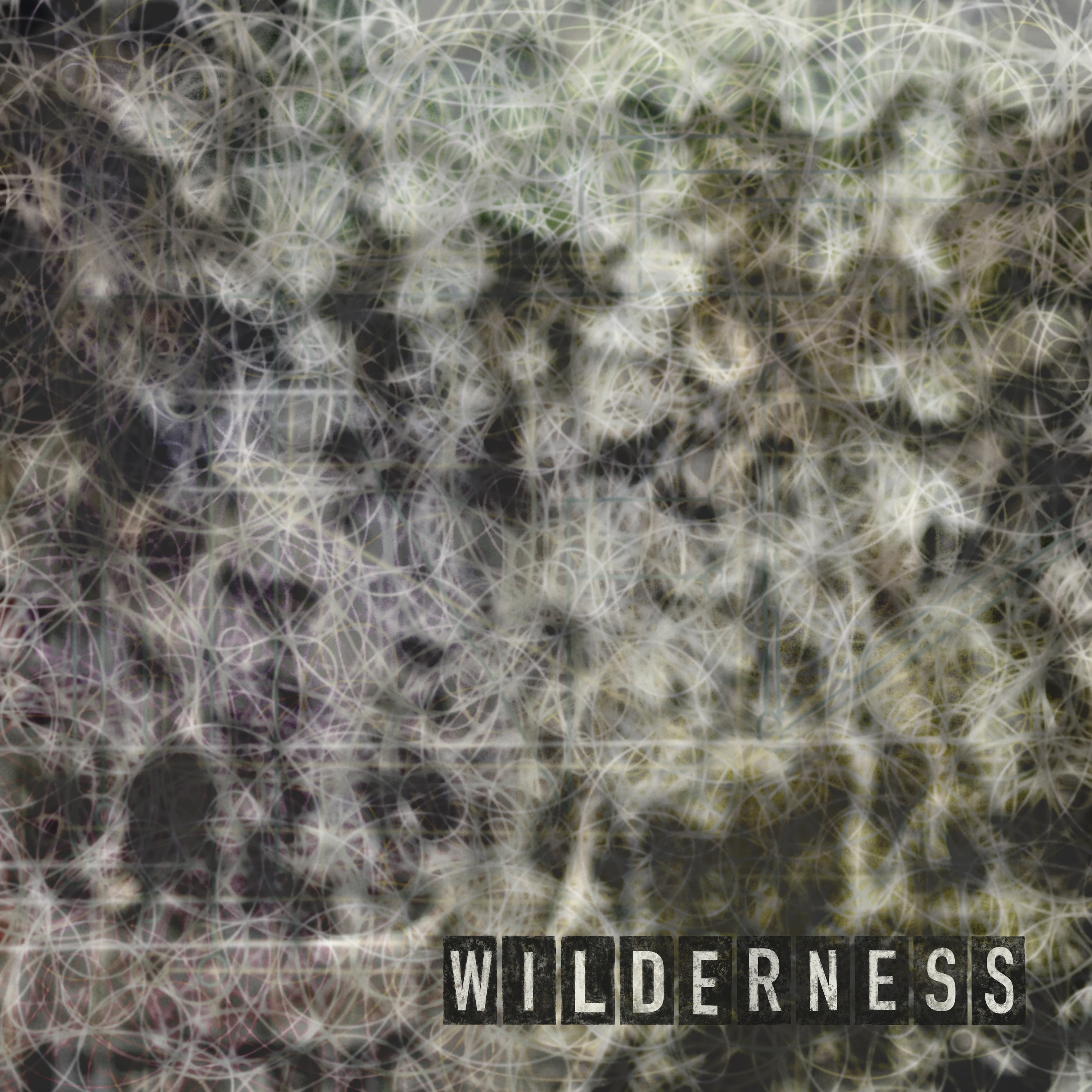 Album artwork by Yiseul LeMieux
An innovative piece for percussion quartet, Wilderness seamlessly fuses the raw impact of live percussion instruments with electronic manipulations in real time. The hour-long piece was composed by Jerome Begin, whose music employs the forms, processes, and compositional rigor of classical music, augmenting it with the electro-acoustic effects of experimental music to produce a compelling textural blend.
The multi-movement work is performed here by the GRAMMY-nominated ensemble Sandbox Percussion, which brings it to life with an almost superhuman level of rhythmic virtuosity. Begin's live electronic processing and manipulations enhance the percussion quartet in an organic and musical way, becoming part of the group. To experience Sandbox Percussion performing the piece is to witness a musical feat of precision, interlocked symbiosis between the four members, and supreme dexterity on a diverse array of instruments. Perhaps more importantly, Sandbox captures the variety of sound color inherent in the piece — from soft drum rolls to echoey roto-toms to raspy snare drums and muted crotales.
Throughout Wilderness, the percussion instruments are sonically transformed live — Begin turns rattling on the drum rims into haunting sonic landscapes; ringing triangles into digital whirlwinds; snare drums into electronic resonances; and bowed crotales into bird chirps. At times stripped down and stark, at times lush and meditative, Wilderness courses through long cascading roto-tom lines, expansive atmospheric textures, hard 808-style hip-hop grooves, and complex polyrhythmic patterns. The music from the quartet develops and explodes into outbursts of timbral color, as Begin transforms the ensemble into a giant pulsing synthesizer.
The album was engineered and mixed by Jerome Begin, and produced by Begin and Sandbox Percussion. It was recorded at the Sandbox Percussion Studios in Brooklyn, NY. Wilderness was commissioned by the Brian Brooks Moving Company, and was premiered with original choreography by Brian Brooks.
More information on Jerome Begin can be found at jeromebegin.com
More information on Sandbox Percussion can be found at sandboxpercussion.com