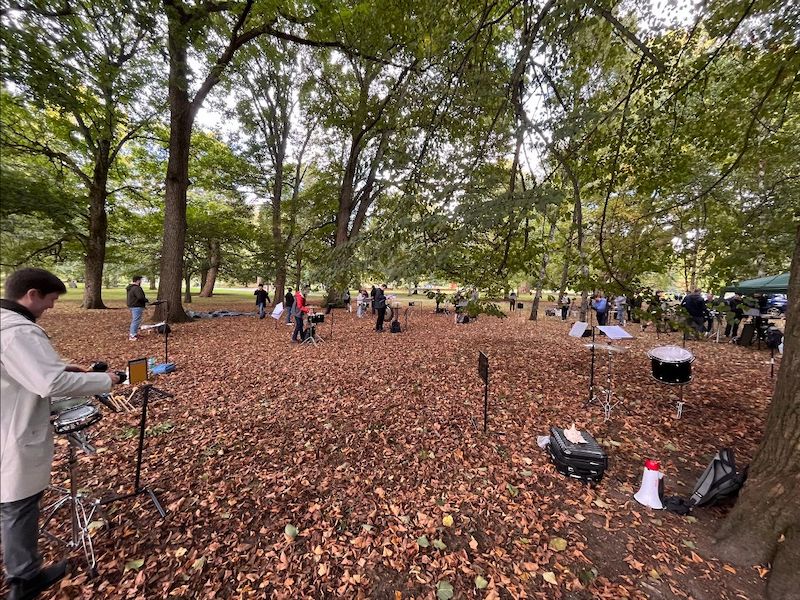 Happy Fall, everyone!
We've just returned from our second trip to Wales for the Vale of Glamorgan Festival. During our visit, we gave the Welsh premiere of John Luther Adams' Inuksuit with 45 Welsh percussionists. We also performed Seven Pillars, and we spent an afternoon with 6 student composers workshopping new pieces for percussion quartet.
Next week, we will head to Paris to perform Seven Pillars by Andy Akiho, in collaboration with choreographer Benjamin Millepied and the LA Dance Project. We'll give four performances from October 13th through 16th at the Théâtre du Châtelet, the very same venue that hosted the world premieres of Stravinsky's Petrushka and Ravel's Daphnis et Chloé. These performances will be very special, as this will be the first time we've performed Seven Pillars live with dance!
We've got more coming in the next few months that we're thrilled to share with you. Check in on our website for a full season listing.
Stay tuned with our upcoming performances on our Instagram and Facebook and check our performance calendar below. We'd love for you to come out the next time we're in your area!
Your friends,
Ian, Jonny, Terry, and Victor