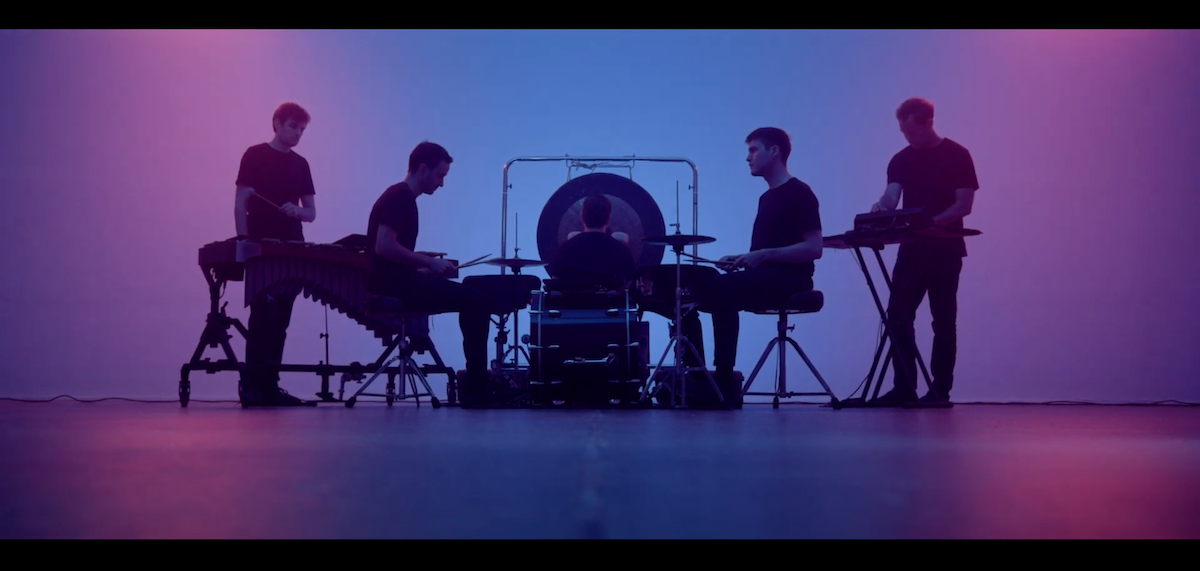 Dear friends,
Last Thursday, we made our Carnegie Hall debut at Zankel Hall in New York City with Mei-Ann Chen and the American Composers Orchestra (Find it featured in the New York Times Classical Fall Preview). We were elated to bring Re(new)al by Viet Cuong to Carnegie Hall, a concerto for percussion quartet that we love to perform.
Re(new)al is about sustainable forms of energy—a relevant message we're happy to have shared with audiences around the country. This piece transforms Sandbox Percussion into an eight-armed soloist and it requires us to get really inside each other's heads in order to execute.
We're happy to say our Carnegie Hall debut as a quartet-turned-octopus was a success!

Sandbox Percussion with Viet Cuong after Thursday night's performance of Re(new)al with the American Composers Orchestra.
Carnegie Hall, NY
This Sunday, we'll perform Carl Orff's Carmina Burana with Musica Viva NY and The Allen-Stevenson School Select Chorus. Join us at 5pm at All Souls Church in New York City as we kick off Musica Viva's season in their first choral concert! We'd love to see you this Sunday, so take a look at Musica Viva's website for more information.
On November 4th, we're releasing our latest album, Bathymetry, with music by Matt McBane. You can find it on Bandcamp and on all major streaming platforms.
This album gets its name from the scientific study of the depth of the ocean floors, bathymetry, and it's an apt name for the series of contrasting soundscapes on this album. Through the intertwining of percussion instruments and incredible synthesizer sounds, McBane marries contemporary percussion and ASMR— a refreshing take on new music you don't want to miss.
Check out the video here to see our most recent release, Quiver, from the album.
We've worked on this album with McBane for the last year and a half and we can't wait to share it with the world. Join us at National Sawdust in Brooklyn, New York on December 16th for the world premiere and keep your eyes peeled for the album release on November 4th! Mark your calendars and click here for more information on the performance.
Bathymetry, by Matt McBane
Available on all major streaming platforms November 4th
We've got more coming in the next few months that we're thrilled to share with you – including our next Seven Pillars performance at Texas Performing Arts in Austin on November 5th. Check in on our website for a full season listing.
Stay tuned with our upcoming performances on our Instagram and Facebook and check our performance calendar below. We'd love for you to come out the next time we're in your area!
Your friends,
Ian, Jonny, Terry, and Victor