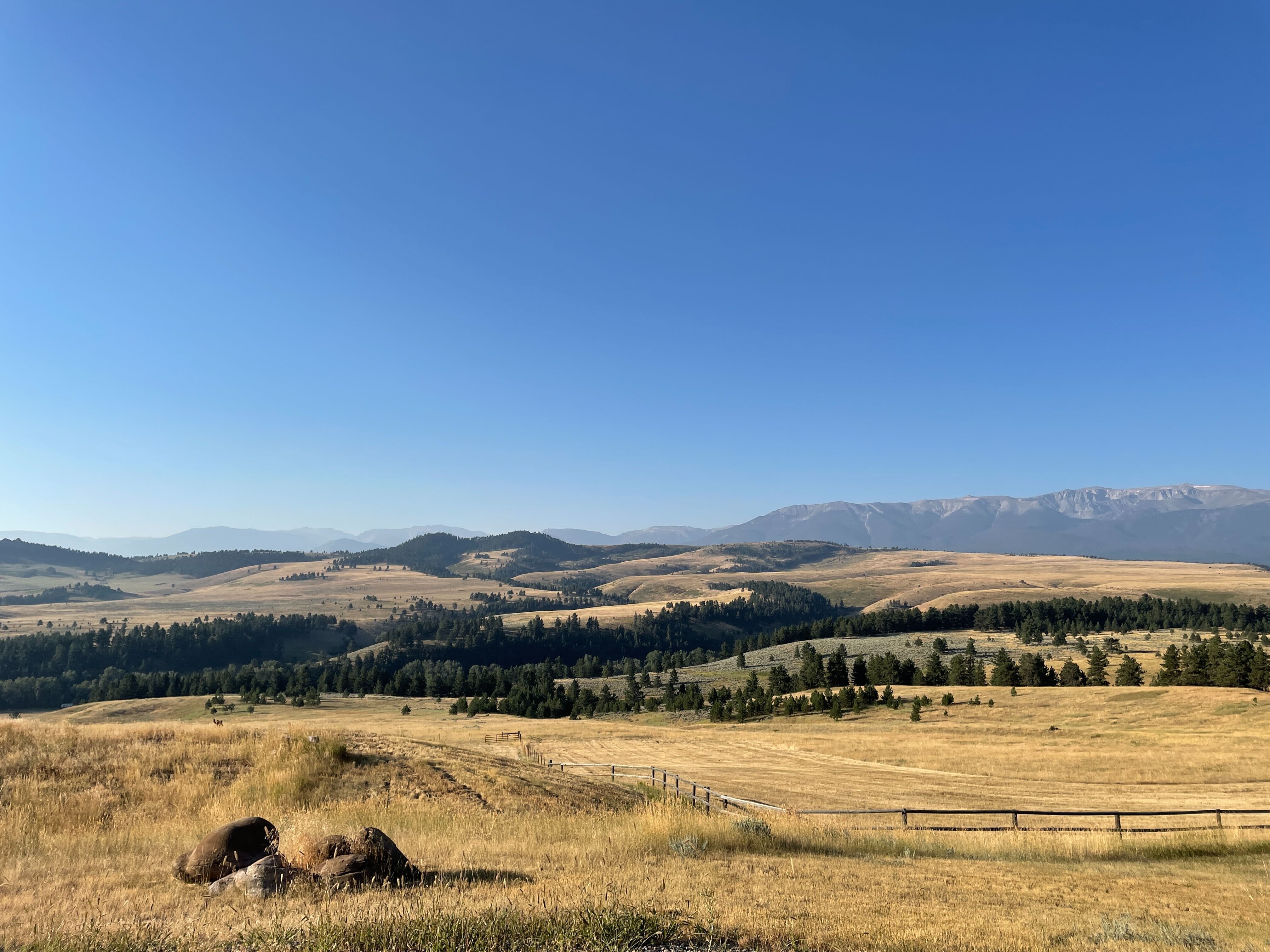 Wander Series: Tippet Rise Art Center

| | |
| --- | --- |
| | September 2, 2023 |
| | 11:00 am |
| | Fishtail, MT |
| | Tippet Rise Art Center |
| | Google Map |
More Info
AMY BETH KIRSTEN: New work for percussion ensemble responding to Beethoven's Quartet (2023) – Tippet Rise Commission and World Premiere
DOUGLAS J. CUOMO: New work for percussion ensemble responding to Proverb (2023) – Tippet Rise Commission and World Premiere
Part of Tippet Rise's new Wander series, the innovative Sandbox Percussion will perform two Tippet Rise Commissions and World Premieres written by composers Amy Beth Kirsten and Douglas J. Cuomo, each written in response to sculptures on the land by artist Mark di Suvero. Beginning at Beethoven's Quartet, Sandbox Percussion will premiere a new work by Kirsten, known for her theatrical compositions and described by BBC Music Magazine as "one of America's most innovative and visionary composers." From there, musicians and audience members will hike together approximately one mile to Mark di Suvero's Proverb. The ensemble will then perform a new work by Douglas J. Cuomo, known for a range of expressive compositions written for the concert, opera, and theatrical stage, as well as for television and film. We are thrilled to welcome Sandbox Percussion, composed of members Jonny Allen, Victor Caccese, Ian Rosenbaum, and Terry Sweeney, back to Tippet Rise for the third time – a group always eager to perform in nature and to explore the many synergies between art and landscape.
To watch past Sandbox Percussion performances at Tippet Rise, click here.
Please note, guests of this Wander concert experience will be transported from the main Cottonwood Campus to Mark di Suvero's Beethoven's Quartet by van. Audience members will then have the option to ride in a van or hike mostly downhill approximately one mile along the Ecliptic Trail to Proverb for the second half of the performance. At the program's conclusion, guests will be driven from Proverb back to the main campus. Please email info@tippetrise.org for any questions regarding mobility assistance.
*This event is sold out.*