Colors of Debussy and Crumb

| | |
| --- | --- |
| | July 14, 2022 |
| | 8:00 pm |
| | Portland, OR |
| | Patricia Reser Center for the Arts |
| | Google Map |
Tickets
Claude Debussy and American trailblazer George Crumb are masters of creating vibrant sonic kaleidoscopes. Debussy captures all the color, light, and emotion of an Impressionist painting. With A Journey Beyond Time, Crumb combines the human voice with an array of more than 100 instruments to explore the heart and soul of Black American spirituals.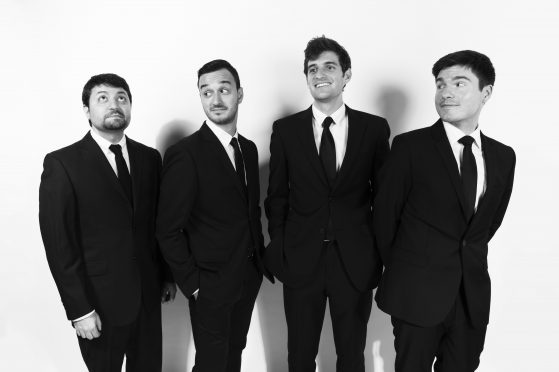 Program:
CLAUDE DEBUSSY (1862-1918)
String Quartet in G Minor, Op. 10
I. Animé et très décidé
II. Assez vif et bien rythmé
III. Andantino, doucement expressif
IV. Très modéré – Très mouvementé et avec passion
In 1890, Claude Debussy attended a Paris performance of Edvard Grieg's String Quartet No. 2 in G Minor. At this time, the 28-year-old Debussy was largely unknown, although he had already made himself infamous with his teachers at the Paris Conservatoire for rebelling against Germanic musical norms.
Debussy sought new ways to generate musical structure and form; he also wanted to create new approaches to harmony, independent of the Germanic tradition. Grieg's quartet gave Debussy the inspiration and ideas he needed to take the most German of genres, the string quartet, into wholly new musical territory.
Debussy borrowed several ideas from Grieg's Op. 27: his own String Quartet in G Minor, Op. 10 shares the same key, and opens with the same four notes, although the vigorous propulsive rhythm of Debussy's notes clearly distinguishes his quartet from Grieg's. And, like Grieg, Debussy also uses this initial motif, particularly its rhythm, as a unifying organizational idea that recurs in all four movements. Grieg's influence notwithstanding, however, Debussy's sole string quartet is – unequivocally and unapologetically – completely new.
The opening movement, marked "Lively and very determined," presents this unifying theme in a series of guises. Debussy tweaks the traditional sonata form by eliminating the usual contrast and development of theme and counter-theme. Instead, in his words, he "circulates" themes. Colorful non-traditional harmonies anchor the unifying theme's different iterations. The viola's unifying theme opens the second movement while the other instruments execute sharp pizzicato exclamations; each instrument in turn takes the spotlight for a phrase or two. This brief, animated movement bristles with sharp accents and sudden dynamic juxtapositions. The quiet beauty of the Andantino showcases Debussy's unmatched coloristic approach to harmony. A simple, unadorned melody heard first in the viola – the unifying theme in a languid mood – drifts in and out of the modal harmonies generated by the other instruments. The closing movement begins gently and gradually builds to an emphatic statement of the unifying theme in its original setting, and finishes with a triumphant shimmering G Major chord.
© Elizabeth Schwartz
GEORGE CRUMB (1929-2022)
American Songbook II – A Journey Beyond Time (42') 
I. Swing low, Sweet chariot
II. Joshua Fit de Battle ob Jericho
III. Steal away
IV. Oh, a-Rock-a My Soul
V. The Pregnant Earth: Psalm for Noontide
VI. Sit down, Sister
VII. Nobody Knows de Trouble I See
VIII. Go Down, Moses
IX. Sometimes I Feel Like a Motherless Child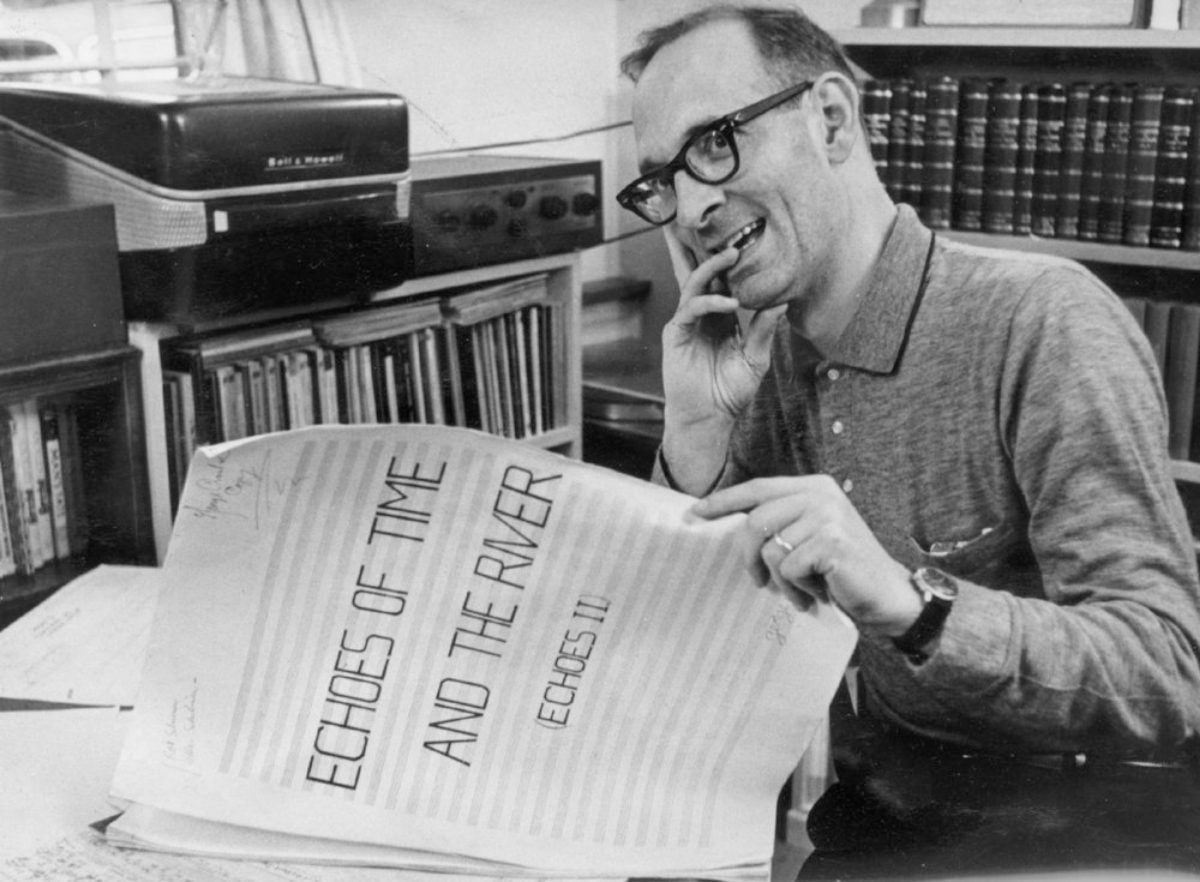 One of the defining elements of George Crumb's approach to writing music was his affinity for the particular acoustics of different environments, like the echoing mountains and river valleys of his West Virginia childhood. Crumb, who died earlier this year at the age of 92, believed every composer's music reflected, consciously or not, the "inherited acoustic" of their childhood sound-world.
Crumb was most at home composing chamber music: works for solo piano, piano, and voice, and most particularly, piano(s), voice(s), and percussion. He began his American Songbooks series (there are seven in all) in 2001; the initial idea came from a request from Crumb's daughter Ann, for an arrangement of Appalachian folksongs. "In undertaking the task I was, in a sense, returning to my own Appalachian roots. Indeed, these beautiful and haunting melodies were always a part of my musical psyche, and in many of my earlier compositions I had quoted fragments of these tunes as a sort of symbolic and very personal musical 'signature,'" Crumb wrote. "In confronting these songs head-on, so to speak, I determined to leave the beautiful melodies intact … since one could not hope to "improve" on their pristine perfection … I have attempted to heighten the expressiveness of this music by scoring the work for a rather unusual "orchestra" consisting of a quartet of percussionists (who play a number of rather unconventional instruments in addition to the more common ones) and amplified piano … If my settings of these wonderful songs will enhance the listener's enjoyment, I would feel that my creative efforts were truly rewarded."
For American Songbook II: A Journey Beyond Time, Crumb set eight well-known spirituals. The instruments create a variety of accompaniments tailored to each song: ethereal tapestries of sound (Swing Low, Steal Away, Motherless Child, and Nobody Knows de Trouble I See); evocations of battle, including the sounding of the shofar (ram's horn), in Joshua; flustered anticipatory agitation in Sit Down, Sister, and the awesome power of Moses, echoed by the percussion instrument known as a lion's roar, demanding the release of the Israelites in Go Down, Moses.
© Elizabeth Schwartz